Reilly is the son of Michael and Jennifer Keenan and has been immersed in wine culture from a very early age. As a vital member of the Keenan Winery Team beginning at age sixteen, Reilly works during grape harvesting, hosts tastings for visitors on the estate, pours for wine events and is the dedicated point person for many consumer and trade events. He lives at the winery and works promoting the wines and winery, as the third generation of the Keenan family to have a major role at the winery.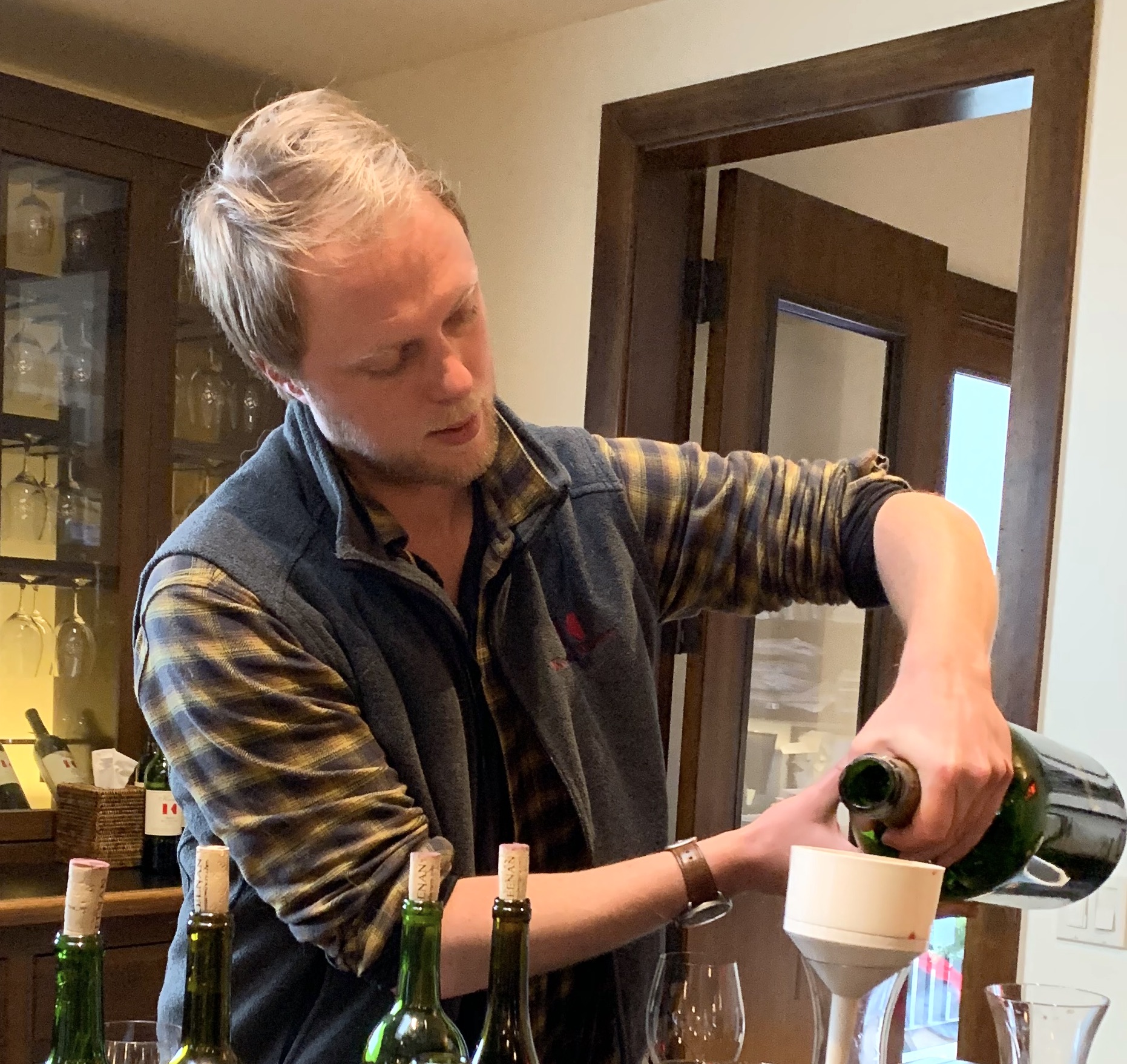 If you run into Reilly Keenan at the winery, he will share with you tales of what it's like to grow up immersed in wine culture, as the 3rd generation of Keenans to follow his love and passion of wine. Like his father, Michael, the president of Keenan Winery, and his grandfather, Robert, Reilly grew up amongst the estate vines on Spring Mountain. Beginning at age sixteen, Reilly worked every harvest. He also hosts tastings for visitors on the estate, and is the dedicated point person for many consumer and trade events.
After studying Political Science and Philosophy at the University of Oregon in Eugene, Reilly continued to broaden his knowledge of the wine industry through work in fine wines for restaurants. He brings this passion for wine, and the knowledge he's gained, to everything he does. For example, Reilly worked in Atlanta, GA as a Keenan specialist with one of Keenan's broad market distribution partners. This has brought him full circle back to his roots and a full-time commitment to Keenan Winery. Reilly is now an integral part of the Keenan Winemaking team, made up of his father, Michael; the cellar master, Art; and winery general manager, Matt. He will tell you about maintaining the established winemaking and aging protocols that shape the style of Keenan Wines.
As Reilly has a hand in the process from vine to bottle, he has cultivated a unique perspective on winemaking, while contributing to creating the outstanding wines that the winery is known for. Much like his father did when he joined the winery full time in 1998, Reilly is already bringing his own ideas and dreams for the future of Keenan Winery. He also stays on the pulse of the business by maintaining relationships with key accounts in San Francisco and the CA market. Get the inside story on the winery and the future of winemaking at Keenan from Reilly.