Limited Edition Rosé: One Time only
In what's an exciting beginning to two new varieties' life here on Spring Mountain, we made two limited-edition rosé wines that we will not make again: Bottle rocket (2020) and Signal Flare (2021) from Mencía and Mataro grapes. 
Once these two new grapes reach their final form, we'll add them to our roster of contributors to our annual red Wine programs. But in their foundling state, we decided to create two rosés – both available exclusively to our wine club members in limited quantities.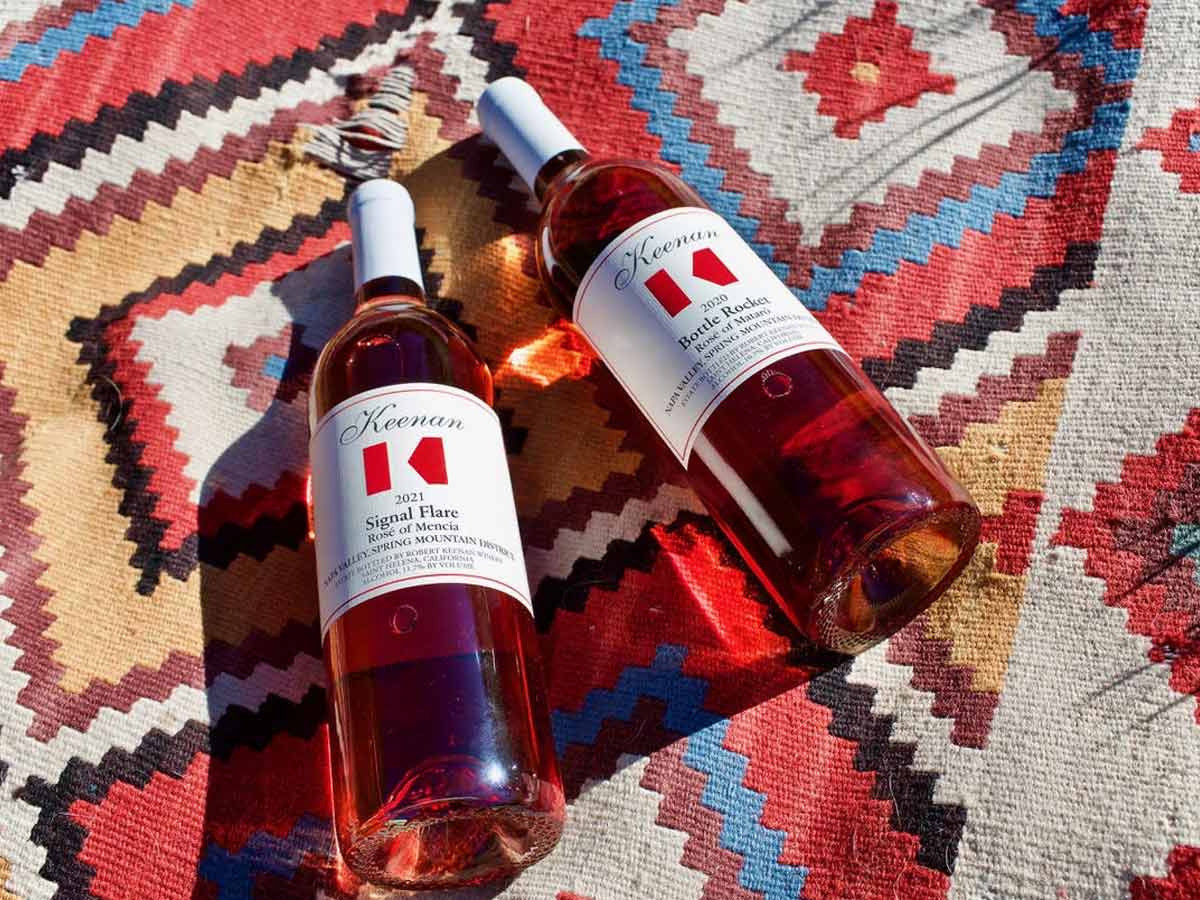 Here's what to know about these unique wines:
Bottle Rocket is the heavier hitter of the two, having had double the skin contact (24 versus 12 hours) than its younger sibling. It spent 6 months in neutral oak before bottling, adding to its rich profile. Made from our August 2020 harvest, Bottle Rocket has a darker color and boasts stronger citrus notes of blood orange and lemon peel.
Signal Flare, on the other hand, is the lighter of the two having had 12 hours of skin contact. It also spent 6 months in neutral oak before being bottled and comes from our August 2021 harvest. Lighter in color & livelier on the palate, it contains notes of white flowers against red stone fruits.
Both of these Limited Edition rosé wines provide an unparalleled experience, whether you regularly drink rosé or not. In the words of Reilly Keenan: "These wines will not be made again" so better take advantage while you can.
Thanks for reading!
From all of us at Keenan Winery,
Cheers!