4 Perfect Wine & Food Pairings for Fall
These delicious Fall wine and Food pairings are the perfect excuse to level up your weeknight dinners, or to throw yet another dinner party. So dust off your apron and bottle opener, let's go.
Butternut Squash Bisque + Chardonnay
Is there anything better than settling in to a hot bowl of creamy butternut squash bisque? This dish, which strikes a balance between light and dense, finds its match in a medium-bodied yet slightly fruity Chardonnay— like the 2019 Keenan Chardonnay Spring Mountain District.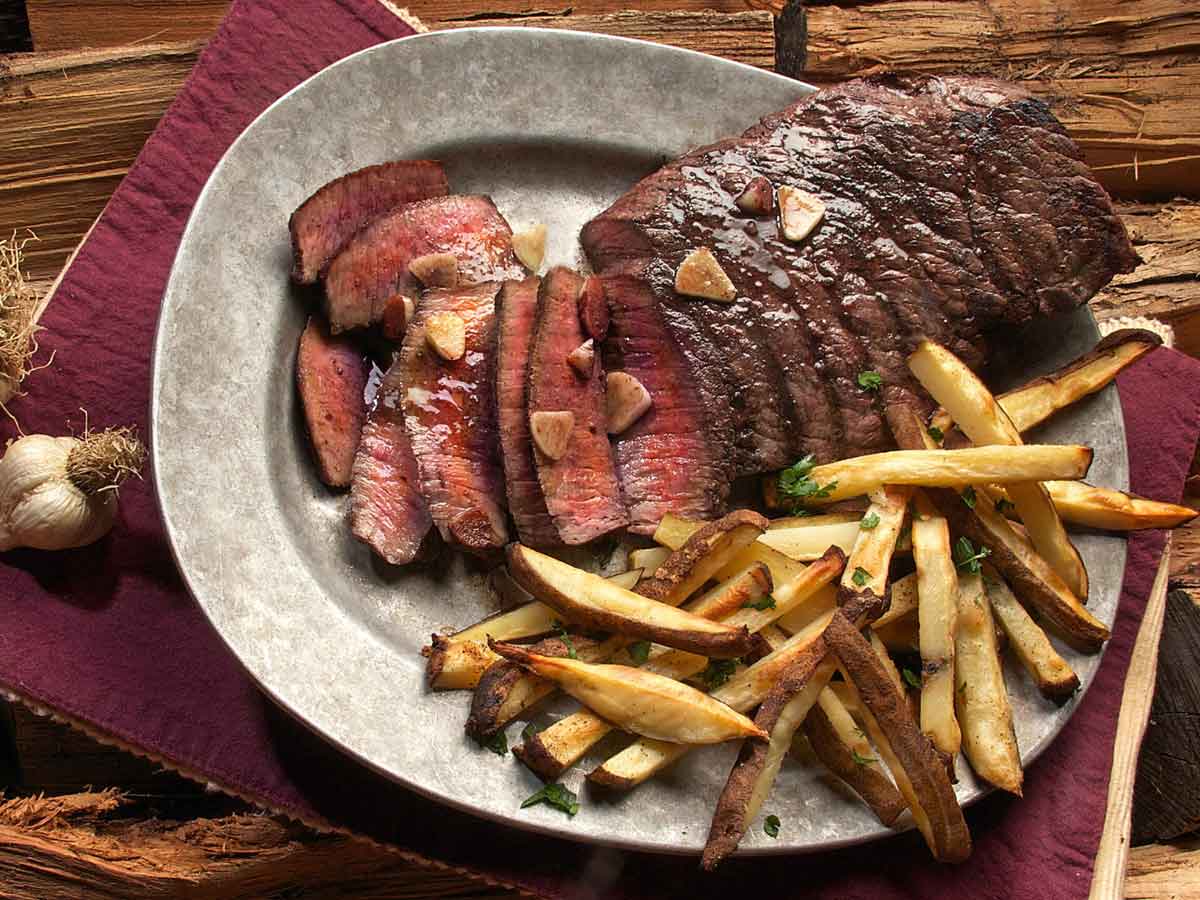 Steak Frites + Cabernet Sauvignon– the best fall wine pairing.
Steak Frites + Cabernet Sauvignon
We're bringing our French journey home with us—to our kitchen. This delicious dish pairs perfectly with a rich Cabernet Sauvignon, like the 2017 Cabernet Sauvignon Napa Valley, with its subtle espresso tannins and hints of deep cherry spice.
Chili + Zinfandel
Fall just wouldn't feel like fall without a hearty chili— with meat, vegetarian, vegan, however you want it. But always: chili. Pair it with a fruity Zinfandel like the 2018 Zinfandel Napa Valley with its hints of black cherry and black pepper. This full-bodied red has both the weight to carry a hearty chili and the fruitiness to bring out the richness of this fall staple.
Chinese BBQ Pork + Syrah
The complex spices of this Asian dish find a match in the black cherry, blackberry and subtle floral notes of an easy-to-drink Syrah like the 2018 Syrah Napa Valley.
We hope you try one of these yummy fall wine and food pairings! And if you're not looking for pairing ideas so much as recipe ideas, why not try this easy, elevated wine grilled cheese?