Accessibility at Keenan Winery
At Keenan Winery, we believe all 21 year and older adults with a love of outstanding food and wine should be able to taste wine easily at our winery. That's why we provide the following aids to facilitate a delightful wine tasting experience for everyone, including our differently-abled Keenan wine fans.
Parking Spaces are Accessible and ADA-Compliance
From the minute you arrive at the Keenan Winery Estate (3660 Spring Mountain Road, St. Helena, CA 94574), you will find we've updated our winery for ease-of-use. Find three ADA-compliant parking places, located a few feet from our front door.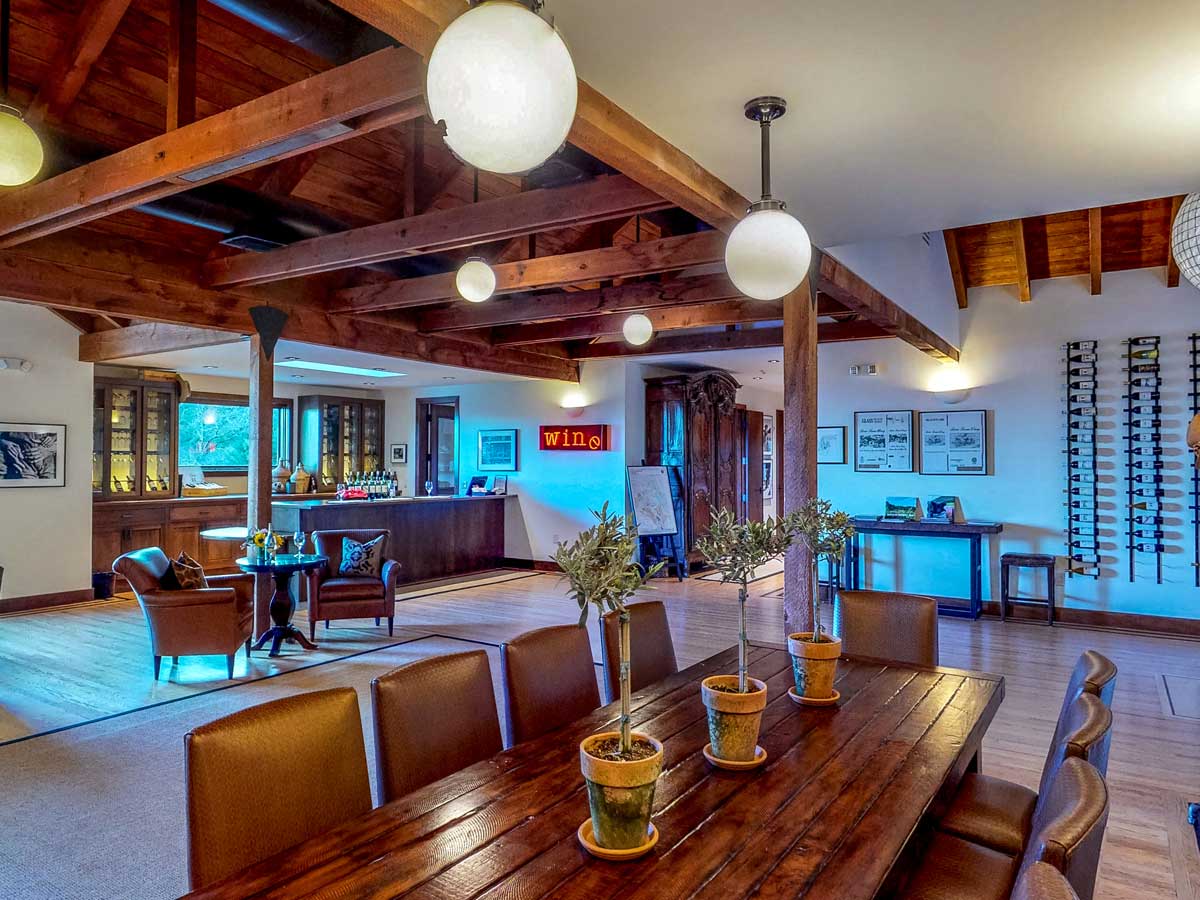 Ramp Entry is Accessible and ADA-Compliant
With a wide ramp located conveniently at each end of our entry way, mobility-impaired guests may easily make their way into all public areas of our facility: tasting room, tasting bar, fireplace seating area and bathroom.
Wine Tasting Bar and Seating Area are Accessible and ADA-Compliant
After all, wine tasting is really the point of one's visit, is it not? Therefore, to ensure everyone is included, we've provided low bar, perfectly suited to our guests on wheels, as well as easy to access seating area.
Bathroom Facilities are Accessible and ADA-Compliant
And, to accommodate wine drinkers of all sorts, both of our bathrooms are wheel-chair-accessible with ADA-compliant door handles, wide entry-ways and supportive handrails around the commode. As an added bonus, anyone may use the W.C. on the left to see the original stone wall from our predecessor, Conradi Winery.
Need More Info on ADA Compliance?
For additional information, contact us here: 707-963-9177 and info@keenanwinery.com.